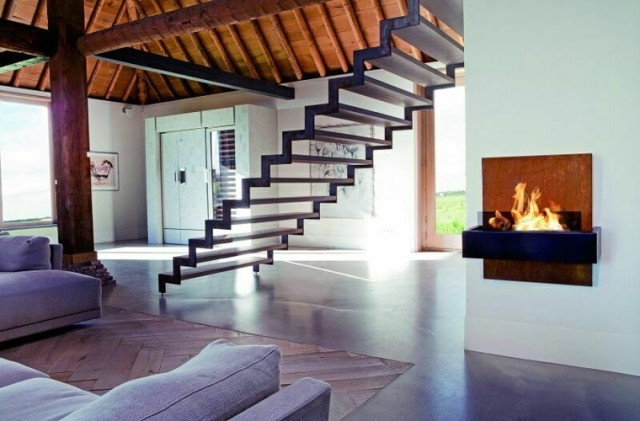 A simple, modern form of the wall mounted ethanol fireplace in conjunction with the rusty colour of the background finish makes this fireplace an ideal solution for varying a rustic interior design. Although it will give a spicy accent to the modern interior.
This modern Quero model, designed by Hans Daalder, the designer of industrial forms, is offered in a standard offer of Ruby Fires. The ethanol fireplace is entirely made ​​of stainless steel. It has a black front and rusty-reddish plate constituting an interesting background for a blazing burner. When ordering, of course, it is possible to change the background into black or silver (steel) colour. The manufacturer given an additional possibility of adjusting the size of the back plate to meet our needs or requirements.
The dimensions of this ethanol fireplace are the following: 750 x 600 x 245 mm (height x width x depth). As a standard is priced at about PLN 4000.
photo RUBY FIRES