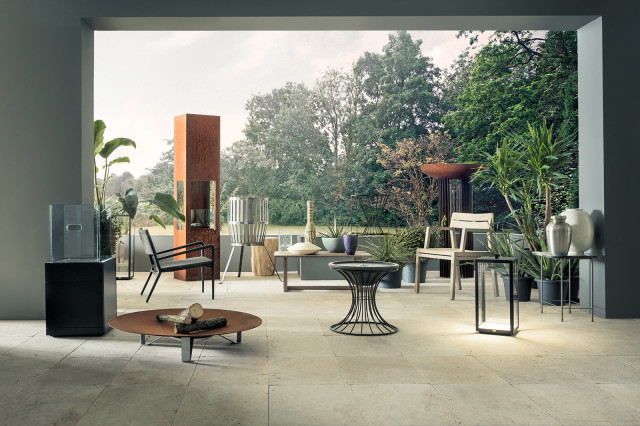 Prism Fire L bio fireplace by Muenkel is successful synthesis of very interesting simple form, unique colour and smooth surface. This is a higher "brother" of another model of this company – "Prism Fire". It has precisely finish of mat or polished stainless steel, powder coated in white, black, red or gold with interesting, stylish and rust tint.
Prism Fire L is a project created by experienced designers, whose aim was to implement the highest standards of comfort and functionality of a product. That is why this model has special fuel tank called Safetybox. It has special system of micro leeks, that protects from pouring out of fuel, what gives us safety of use and great incineration properties. There is no problem to put it in the centre of a hotel or restaurant, you do not need to worry about high requirements in these places. Safetybox, except inside combustion chamber, has additional external pipe, that protects from leaking ethanol.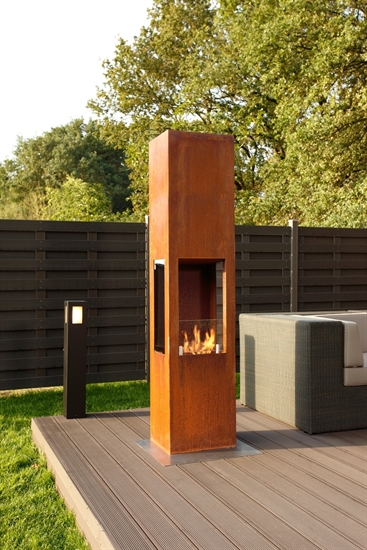 Due to the construction, opened to three side, we can see the flames in the huge scope. However, the mounted hardened glass protects from excessive pollution of the interior and fuel tank. That is why this bio fireplace is perfect for outdoor.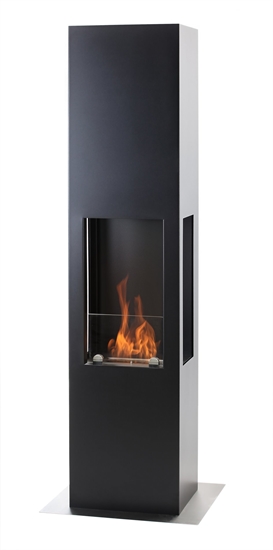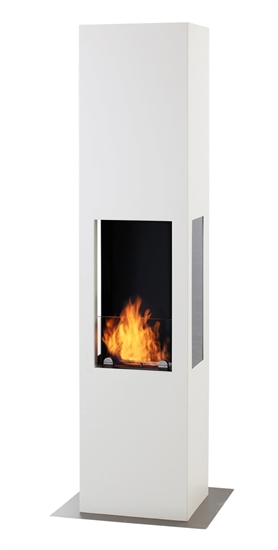 Technical data:
Dimensions: 45 cm width, 199 cm height, 37.5 cm depth.
The combustion chamber: 32 cm width, 32 cm height.
Glasses: 21 cm width, 60 cm height.
Weight: 85 kg.
The price is about 2080 EUR.