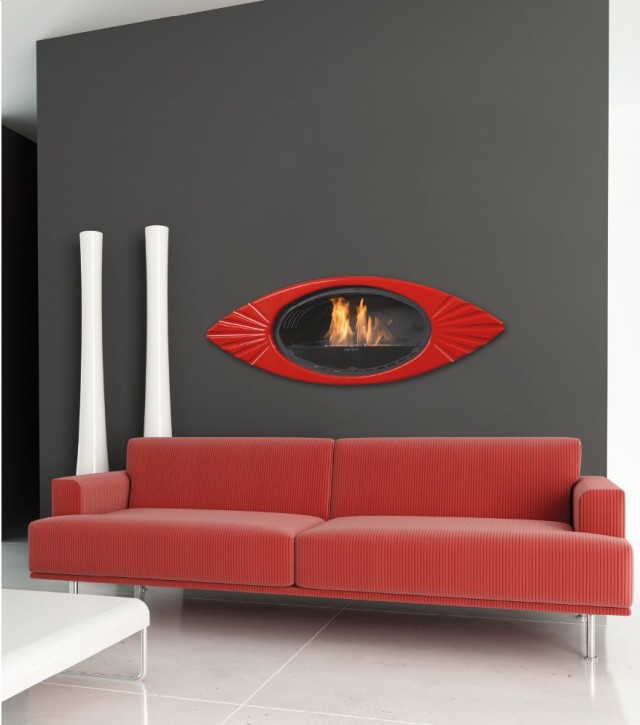 Ancient symbols are more and more often used in contemporary art and architecture. Nowadays it is creating return to the roots and invoking to the time of our forefathers. Bronpi company has designed some interior elements, that certainly create specific, but warm atmosphere inside.
Power of design
Here we will elaborate on Orion bio fireplaces in shape of a big eye. Flame burning inside seems to be looking at us and surround with pleasant, protective warmth. Ecological fireplace has red elements, due to this fact together with the flame will visually heat and light up the room where we will place it. Bio fireplace has open hearth, which means, that the air heated by fireplace get across to the room and increase the temperature a little. Heat output enables to heat 73 m2. Due to visible flame pleasant, homey atmosphere will prevail inside. However we do not have to assembly massive traditional chimneys and there is no need for any additional installation.
Modern economy
Eco fireplaces is bioethanol-powered, with 3.5 L fuel tank. Such quantity of substance – the source of current – is sufficient for 10 hours work. Bioethanol fireplace has power of 4 kW. Ecological fireplace Orion is destined to be built in a wall, and due to this is easy to care for, the housing does not get dusty, so there is no need to clean it very often. So if we need original and stylish decoration to our apartment, and at the same time practical interior element, bio fireplace Orion will certainly reach our expectations.