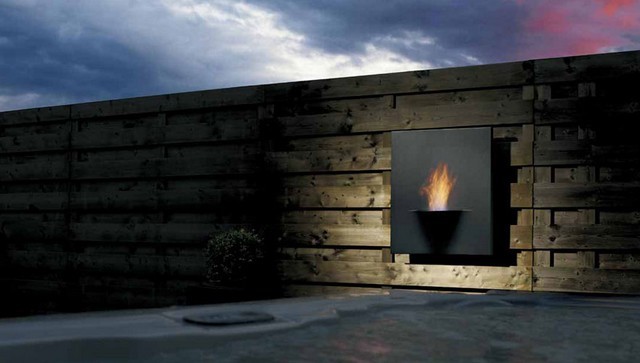 Bio fireplace Gaya is a  device with a very modest form, gentle and delicate, but at the same time – delightful. The flame, waving against a background of smooth blackness, fires up the senses and imagination, becomes the show that can be watched at home.

Safretti is characterized by the unique attitude to every arising project. Bio fireplaces, produced in a very robust way, are resistant to outside factors and are very carefully crafted. The idea, that the best worldwide designers are guided by is closed in three words: style, modernity and design.
Bio fireplace Gaya looks like the painting hanging on the wall, even when it does not play its role then it still is a noble and tasteful interior element. It is designed by a Dutch designer Roderick Vos, who for many years has been surprising us with innovative ideas and solutions. A hearth in a red corpus, extending from a black plate of a fireplace creates mysterious and magical character. Gaya is a project reduced to the absolute simplicity.
Ecological fireplace by Safretti looks like a torch, fills the interior with classic and antique character. Against a background of a strong black colour, the flame seems to be even more intensive and hypnotizing.
The device meets the highest standards, it's not only the source of warmth, but also the generator of unique aesthetic experiences – it's a synonym of luxury.