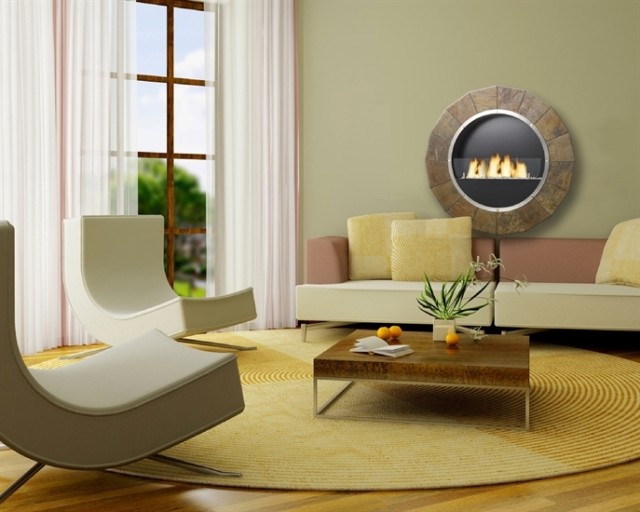 Stone is one of the most popular materials used for constructing ethanol fireplaces. Its naturalness, durability and timeless charm will inspire artists to create exceptional utility objects for a long time.
Step ethanol fireplace by Cactose is finished with gorgeous 16 tiles made of black or coloured natural slate. Therefore, each piece is unique, individual work "painted" by nature. The texture and shades will always be unique.
Natural stone is the top of a steel structure which is designed to be hung on the wall. So it can be hung anywhere. Stone finish gives this ethanol fireplace elegance and dignity. Even with an extinguished burner, the ethanol fireplace will beautifully decorate our apartment or house. This natural look will not only be an eye-catcher, but also will bring to mind the scenes out of the movie about the search for the lost ark.
Technical data:
Dimensions: 95 x 95 x 15 cm
Biofuel tank volume: 2l
Weight: 30 kg
The price of this ethanol fireplace is € 1649.
photo: CACTOSE