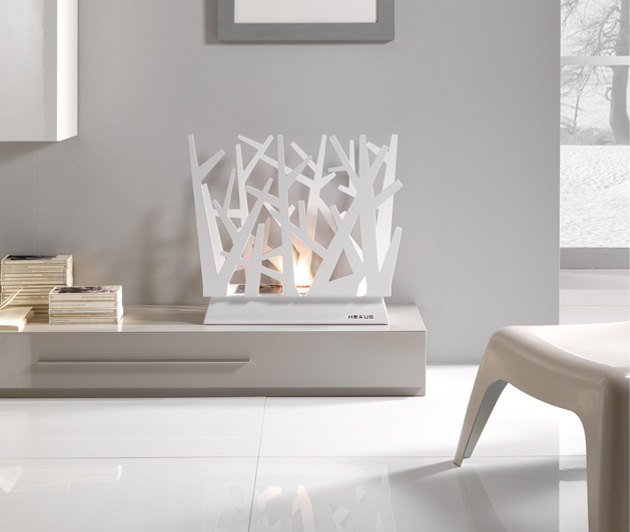 Nature has always been an inspiration for the designers of bio fireplaces. Both the shapes and the colours found in nature are very intriguing and graceful in further processing into the original design. An example of such bio fireplace inspired by nature is Steel Tree by Horus.
This unique Italian design refers to the trees growing in a dense forest. With lit bio fireplace we will have the associations with a fire and flickering flames between the trunks of the trees.
Despite the shapes taken from nature, an bio fireplace is characterized by a very modern design. It will fit most into minimalist interiors furnished in a modern style. Steel Tree intrigues by its shape and colour, among which fire is dancing changing its shades. The evening spent at this bio fireplace gives us a feeling of communing with nature at the side of a beloved person.
Technical data:
External dimensions: width 70 cm x length 60 cm x depth 32.4 cm;
Fuel tank volume: 2.5 l
Burning time: 6 h
Heat output: 3.5 kW /h
Fuel consumption: max 0.48 l/h, min 0.32 l/h
Weight: 19.5 kg
Finish: painted steel, glass
photo: HORUS