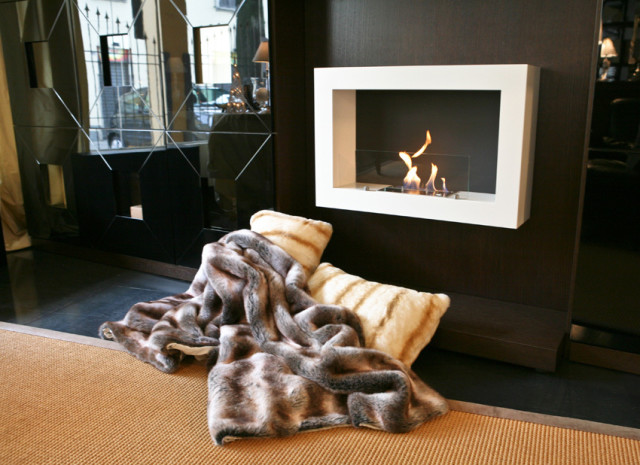 Purity of form and colour are the hallmarks of Aida bio fireplace by maisonFire. Its simple design and unique finish quality will match any decor, whether it is decorated in a classic or ultra modern style.
A small glass pane mounted at the front of the bio fireplace prevents unwanted spread of fire and gives the subtlety and lightness to the whole structure. The housing is in standard proportions of 16/9 and is available in white, black or steel. A simple and modern form gives the whole an elegant character. This model is equipped with a biofuel pump, aromatherapy tank and air quality control system.
TECHNICAL DATA:
Biofuel tank volume: 1.5 l
Effective burning time: 4 hours
Dimensions: width 81 cm, height 54 cm, depth 20 cm
Weight: 20 kg
The price of this bio fireplace is € 1076.00.
photo: MAISONFIRE