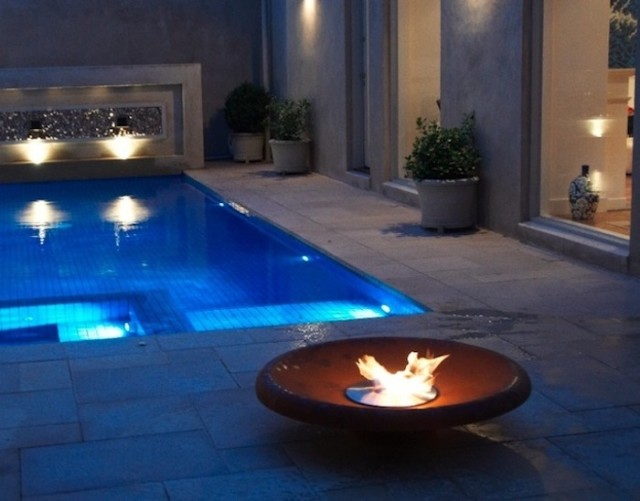 New, exciting project of bio fire "Lump Bio Fuel Fire Bowl" is an effect of cooperation between three leaders of the industry: specialists in bio fires ideas from a company "Agnews", designers from a company "The Fire Company" and one of the best design workshop in Australia "Lump Sculpture Studio", specialized in creating the modern applied arts.
The Chief Designer Chris Vassallo, the chief sculptor "Lump Sculpture Studio" explains, that this project becomes very popular among the designers and architects, what result in using this bio fire in many building projects in Australia. The project evolves from the traditional wood-fired burner, however for the comfortable use, it is available the version with the insert. Thanks to that, we do not need to carry the fuel (wood) high on terraces and green roofs of the buildings, where bio fire may be placed.
It was specialists from a company "Agnews" who has offered to add the burner EcoSmart Burner by "The Fire Company" to this steel bowl – and it matched perfectly to the size of housing and gave the amazing visual effect. In whole, it looks wonderful, especially the contrast of polished stainless steel of the burner and patina of the housing.
photo: ECOSMART FIRE