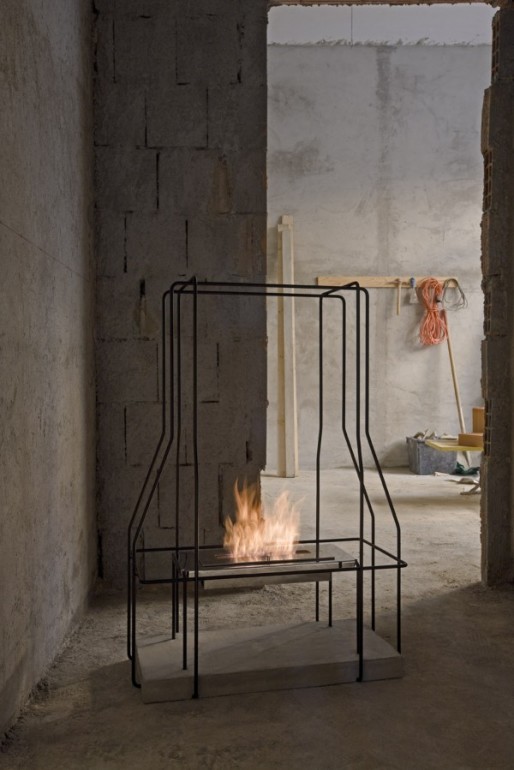 Bio fire Wireplace by Italian company Bio Fireplace is an unique model, its constuction is made of the steel poles formed in shape of a traditional device. Thanks to that fire is visible from every side.
Giulio Iacchetti is a designer of this bio fire. He specializes in the applied art projects. For the stability of construction, bio fire is equipped with marmoreal base or one made of painted cement. Thanks to that whole construction is stabile and at the same time light.
This design will perfectly match to the modern minimalistic interiors or the ones made in industrial style. Two hardened glass panes mounted to the construction protect from the open fire. Thanks to that bio fire can be placed in the middle of a room and also at the wall.
Technical data:
Heat output: 3,5 kW
Volume: 2,6 liters
Effective burning time: 5 – 8 h
Photo: Giulio Iacchetti