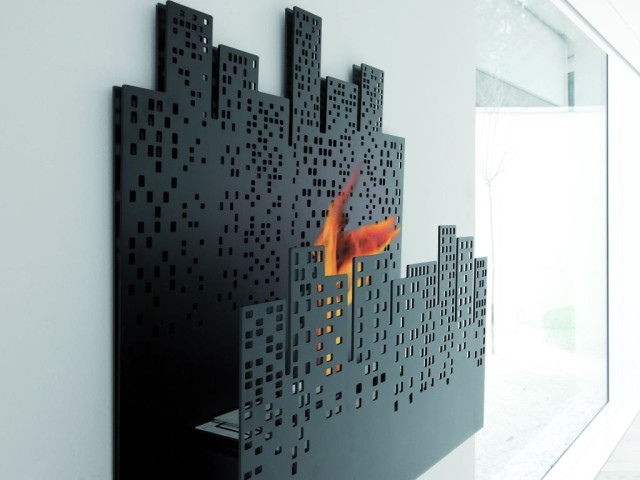 Nerone bio fireplaces, created by Italian designer James di Marco, adds chic and decorates every wall like a modern painting.
Lasting and safe
Neron is equipped with rectangular burner, with the following dimensions: 642 mm x 600 mm. This model is adapted to be hung on a wall. The device is powered by bioethanol, and it is made of strong and durable black carbon steel. It weighs almost 30 kg. Nerone works up to 4 hours with the full fuel tank.
Bio fireplaces like a painting
This beautiful and modern bio fireplace, that looks like a painting from far, is a wonderful composite of modernity and tradition. Nerone matches perfectly to modern interiors, but it will also look climatically in rustic-style living room. Italian designers of brand Caleido create bio fireplaces, that are like small pieces of art. Every project is made with care of the smallest detail. This model will take to a liking of every admirer of stylish, but also economic solutions, that can be treated as a perfect decoration for your interior.