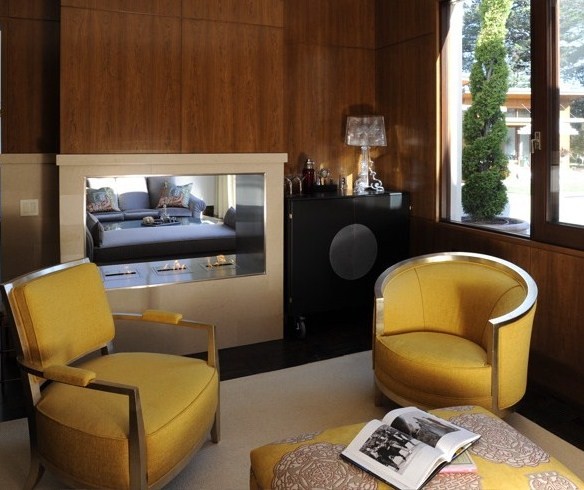 As is known, workplace is very important in our life. We spend there most of our time, so it should be as warm and pleasant as our home. Especially, when we are visited there by our clients and guests, we have to care about well-designed interior, which should be very representative, with wonderful and pleasant atmosphere. One of the best ideas for office arrangement is using bio fire.
Light and warmth, coming from the dancing flames, are perfect to loosen the tense atmosphere of business negotiations. Placing bio fire in office will surely empower (at least image) chairperson, manager or other director residing in it. Warm atmosphere around the bio fire will be also pleasant entertainment for the endless meetings.
For example, project of the office by Lisa Rubenstein from the Real Rooms Design. Combination of the warmth of wooden wall panels and built-in, bi-side bio fire by Ecosmart Fire creates pleasant atmosphere in this room intended for rest and reading.