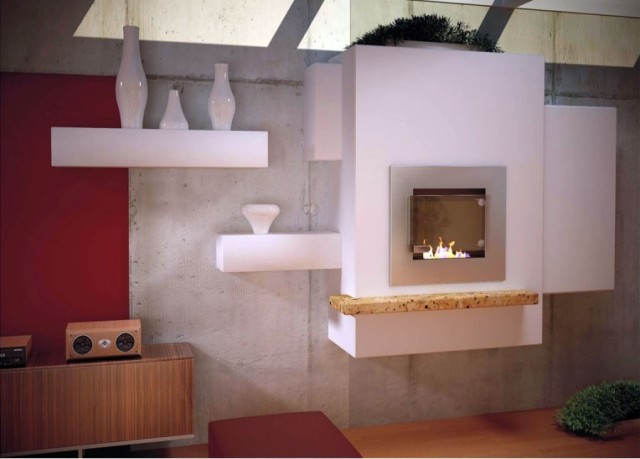 Shining, metallic housing is the nod to the stars, but also an obligatory element in elegant and modern apartments. The power of ORION bio fireplace is in its simple, geometric shape, which makes the surroundings more magnificent. It is distinguished by a black burner made of high quality acid-proof steel inviting to watch the amazing show, where main parts are played by the flames coming out of the burner. The flame height may be adjusted according to the needs with a handle placed inside.

Extraordinary decoration for those desirous of luxury

ORION isn't constricted by any space. As the wall-mounted source of fire, it can be placed in every part of an apartment. Drawing the energy from bioethanol, the device is independent from any chimney-ventilation system and therefore it's mobile and has a big arrangement potential. Those, who appreciate the design finishing can adapt the bio fireplace outline to the individual demands. Orion is available in different models enriched with opened glass or long, constantly mounted glass.
In XXI century style
The bio fireplace totally conform with modern demands, in terms of style and technology. For additional protection from the fire this model can be equipped in special insulation, which reduces the temperature of the enclosure. ORION caters also the demanding senses. This bio fireplace does not produce smoke or smell, a humidifier placed inside refreshes the air in the room. The highest quality of used materials, extraordinary functionality and design – ORION is the way to close the brightness of stars at our place.