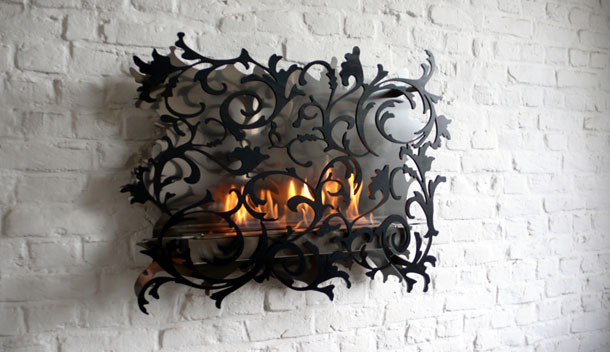 A Mazzetto model designed by Sylwia i Lucas Redwitz is a very interesting design of a ethanol fireplace significantly distinguishing from other.
The designers inspired by nature used beautiful floral motifs that match perfectly the real flames dancing behind them. This creates an incredible, decorative wall mosaic, being classy in itself. The project opposes the minimalist, almost ascetic, forms of ethanol fireplaces prevailing on the market. It has perfectly-crafted finishing details, the shadow falling inside through the front of a mosaic seems to be dancing along with the sparkling flames. Surely it will arouse wonder and admiration of the viewers. It proves to be perfect both in stylish, rustic and modern interiors.
The model is available in three colours: with black, red and steel background. It is entirely made of stainless steel, weighs about 40 kg and its dimensions are the following: 95 x 72 x 22 [cm]. Its price oscillates around € 2000.
photo REDWITZ