There are bio fires that can be placed both inside and outside. This functionality demands the unique quality of materials they are made of, the precision of performance and universal design which matches to every surroundings.
As the example, we present model Cosmo 13, which is the piece of art with very accurately fitted elements. Body of a bio fire consists of black or white ribs placed around the burner. The hardened glass pane, based on the ribs, is smooth and very modern finishing of the body. The round burner is located inside the construction. For safety, the fire is closed in clear, glass cylinder, which in combination with the glass hoop based on top creates esthetic and modern idea. Thanks to the esthetic of colour, combination of steel and glass bio fire enraptures and intrigues.
No matter where we decide to locate it, Cosmo 13 will look great with the other furnishing or garden decoration. However, we have realized that it is quite sizable, its diameter is about 122 cm. If we have enough free space inside, we can place it in the middle as a coffee table. Thanks to the weight of 177 kg whole construction is very stabile and safe. The safety of use is also confirmed by the performance according to the German rule DIN 4734 and the CO detector, which the bio fire is equipped with.
Technical data:
Bioethanol fuel tank volume: 2 l
Dimensions: diameter 122 cm x height 42.6 cm
Weight: 177 kg
Heat output 2,7 kW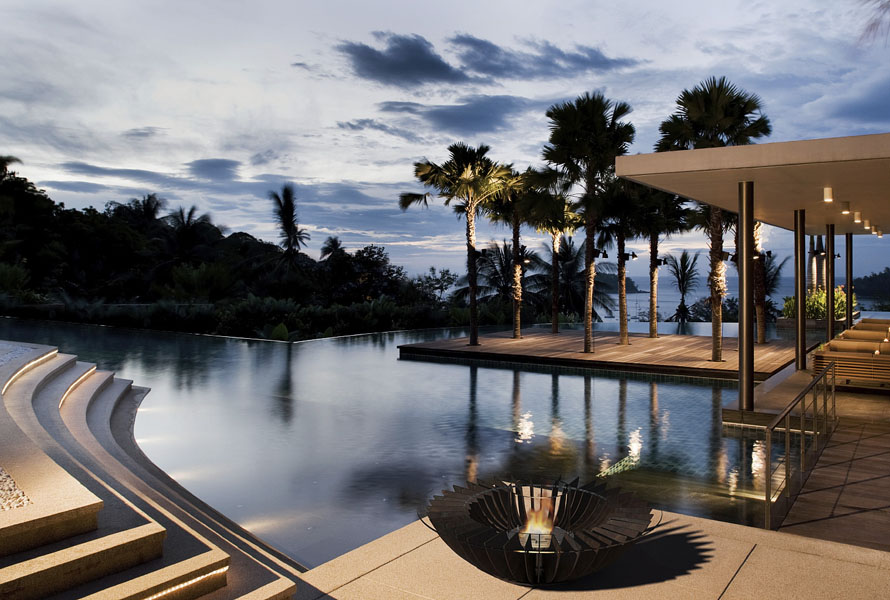 photo: GLAMM FIRE