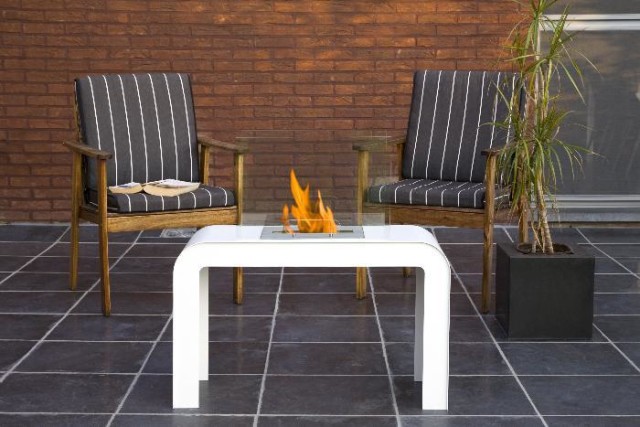 Bio fire can be the center of our home, where all the householders are gathering and talking during the nice family nights. In this case we are expecting from the bio fires few basic and functional advantages. The example of such bio fire is Kordoba by Bio Blaze, which is the combination of functionality and universal design.
Bio fires placed in the middle of a room will always connote the traditional fire, where the campers are gathering. However, this burner placed in the flat must have appropriate design and functionality to match to the rest of the furnishings.
So the simplest way it is to give the bio fire a shape of a traditional, mobile coffee table, that can be placed wherever we like – in the living room, on a terrace or in a garden.
Kordoba is that kind of bio fire, that fulfils both of these functions. Its interesting, universal shape of a table and mobile, free-standing character let us enjoy it wherever we like. The user's safety is guaranteed by two hardened glass panes, placed on both sides of a burner.
The whole construction is made of steel, enamelled in two basic colours: white and black. However, it is possible to order any RAL colour.
Technical data:
Bioethanol fuel tank volume: 2 l
Dimensions: height 79 cm/ length 81 cm/ width 30 cm
Weight: 28 kg
Effective burning time: 6 – 8 h
Fuel consumption: 0,35 l/h
Heat output: 2,8 kW
photo: BIO BLAZE