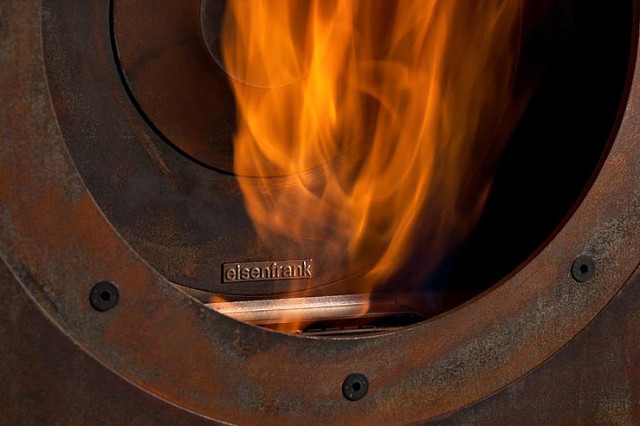 Raw industrial style of prewar factories still fascinates and surprises. No wonder, that it perfectly matches the modern loft's arrangement, which is the synonym of originality, uniqueness and prestige.
Spacious but minimalistic rooms with cold colours, near the factory's installations – paradoxically create very tasteful and even elegant spaces. Large-city loft interiors are dominated by concrete, stone, metal and glass. The basic rule – minimum furniture, maximum simplicity. Individualism above all.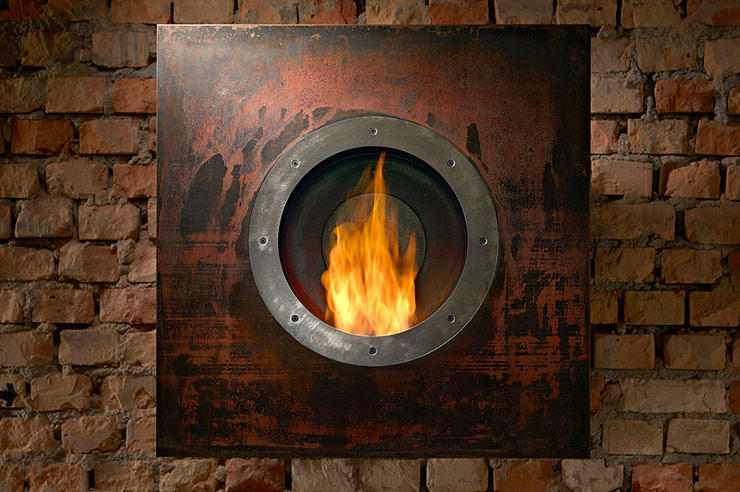 Photo:  eisenfrank
Bioethanol fireplace Corpus  No. 2 by Eisenfrank is the quintessence of this originality, it emphasises the unique character of industrial lofts. Famous Frank Berauer is the author of this project. Construction, made of hot-rolling steel, fills in "factory" scenery. Placed in the middle of room, Corpus No. 2 is the first fiddle. Round bio fireplace with the elements of screws, closed in a square, raw frame – this is not just an effective interior decoration but also a source of warmth. Combination of flame and steel makes that interior more cosy and warm.
Photo: eisenfrank
Corpus No. 2 by Eisenfrank mounted on the unplastered wall made of brick – so typical for an industrial style – fills the interior with industrial tone. Additionally, the effect of roughness is emphasised with the finishing of the bio fireplace. Surface of Corpus No. 2 is made of steel scintillating with grey, blue and rusty patina tones (depending on version).
Photo: eisenfrank