We have spring at its loveliest, so it is worth to vary time and bring in some warmth and colour. Company Ruby Fires presents Bologna bio fireplace.
Everywhere and for every occasion
Model Bologna is cuboid-shape and it is available in classic colours: black and grey (with symbol inox). The bio fireplace can be placed everywhere. It will match both indoor and outdoor. We can place it on a table, e.g. during the dinner, or on a shelf. It will also match perfectly on a verandah near the sunbed or among garden plants, lighting them and bring in some magic atmosphere.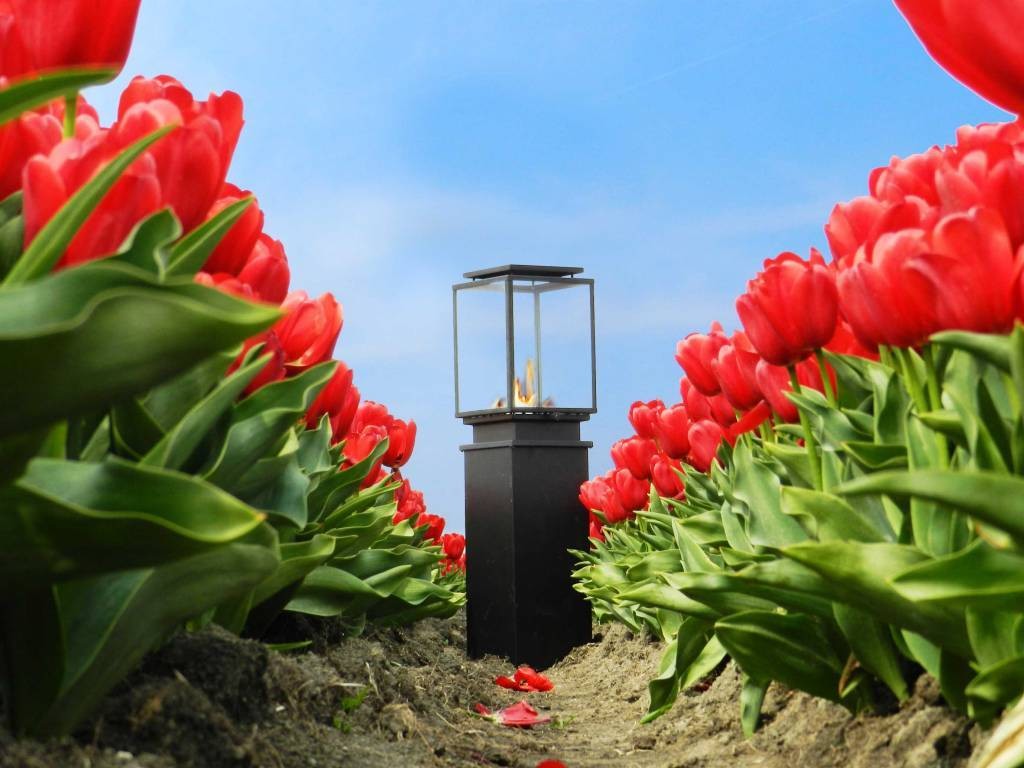 Solid and fully equipped
Bologna bio fireplaces was made on a plan of square. The edge of base is 277 mm, the height – 484 mm. The housing is made of stainless steel, due to this fact bio fireplace placed in a garden or on the balcony is resistant to the rain. Glasses are mounted into all four sides of the construction. Flame is totally built over, so bio fireplace is safe, it can be used even by children. The bio fireplace is available in two versions: with black pillar (which is the base) or without it.
The volume of fuel tank is 1.2 L, this is enough for about 5 hours of burning. The heat output is 2 kW. The set contains funnel, lighter, operating manual and 2 years of guarantee.
Eco fireplace by Ruby Fires can be equipped with additional elements, decoration, e.g. small stones available in the manufacturer's offer.