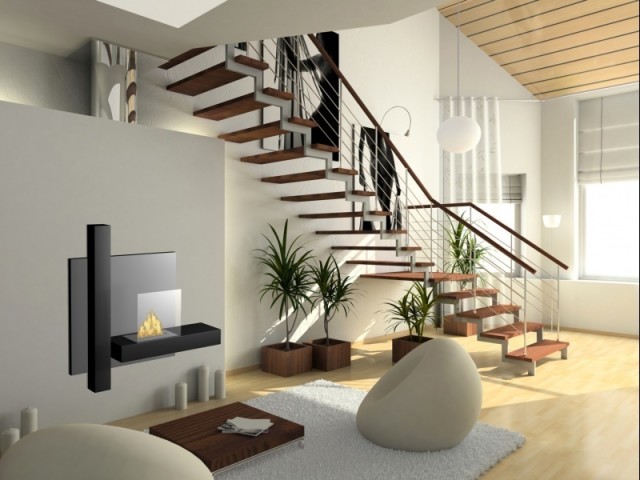 Juxtaposing simple shapes with uniform colours will always fit perfectly in contemporary apartments. It is enough to juxtapose a few very simple elements into a whole for the interior not to be too boring and for the final visual effect to be intriguing, beautiful and easy on the eye.
A bio ethanol fireplace no. 821 by Brûleur Vulcania may be an example of this simple procedure of juxtaposing geometric shapes and colours. The whole creates a harmonious, classic design. This model designed by Hélène Clemmer-Heidsieck can be mounted on the wall and has the following dimensions: 113 cm x 35 cm x 125 cm. It is equipped with 5l biofuel tank. The manufacturer offers lacquered finishing- white or black. Front glass, which limits the access to the sparkling fire, guarantees the safety of use.
The price of this bio ethanol fireplace is about € 2840,80.
photo: Brûleur Vulcania