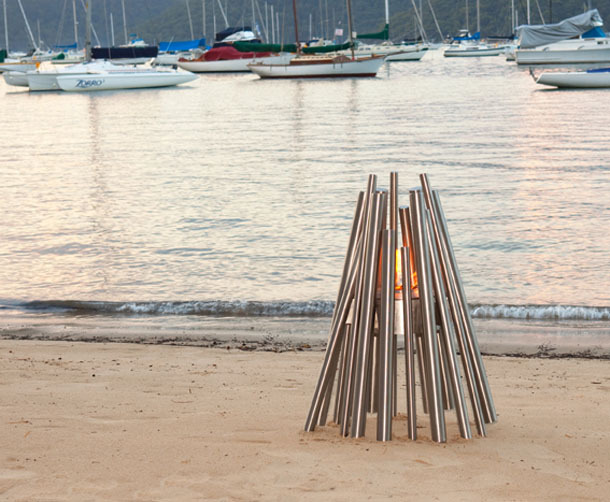 The first association with the flame brings to mind a shape of beams arranged in a cone or a wooden branches forming traditional bonfire. Bio fires designers also try to refer to these associations.
A good example may a STIX bioethanol fireplace by Ecosmartfire. Although it is made ​​of a modern-looking, steel, shiny tubes, its shape entirely refers to the aforementioned burner and is reminiscent of hand-stacked bonfire. This unconventional combination of modern design and materials of a very traditional shape has been recognized by the jury of the contest "Australian International Design Awards." The contest is held by the Industrial Design Council of Australia (IDCA), an institution promoting interesting and usable industrial projects all over the world since 1958. SITX was among the finalists of this year's elimination. The product was also qualified for an award "Best of Year Award" granted by the prestigious magazine "Interior Design Magazine" in the "Green Furniture" category.
STIX bioethanol fire is a portable model, requires no special installation, it will suit perfectly as a diversity of the outside surroundings of our house. It will look great both on a concrete or ceramic terrace, on the lawn, under a covered, wooden bower, as well as inside of the room.
photo Ecosmartfire