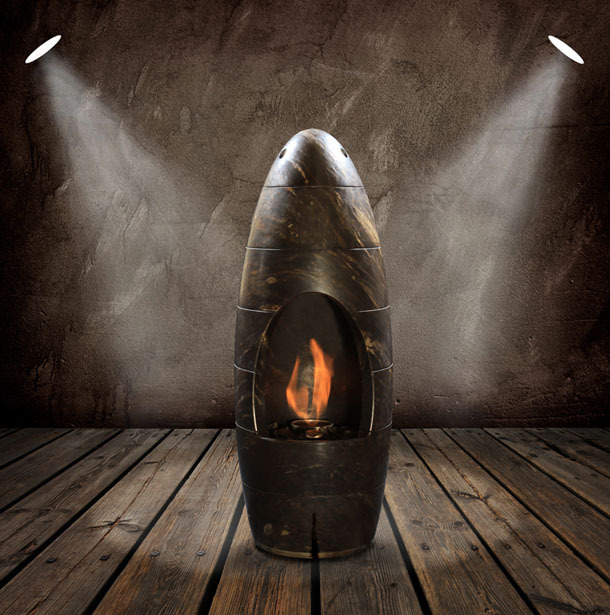 It is also the story of an unusual stone – steatite, and the story of one man.
Steatite, also called a soapstone is characterized by unusual absorption properties. It has long been used for manufacturing furnaces and chimneys. A raw material heated for only a couple of hours gives off heat to the outside. Thus, up to 30 hours after extinguishing the burner we can enjoy the warmth of the interior.
Philip Bille, ethanol fireplaces designer, wanted to find the perfect combination between the properties of this unusual material and the most effective radiation – giving off accumulated heat from the ethanol fireplace. Conventional and standard shapes were not enough for him. He wanted to create something that is unique in its kind and very functional. The result was the design of a COCOON ethanol fireplace.
It was being created gradually, evolving from the oval and spherical shapes. Each day the designer put a finishing touch on the product to achieve the form, which however was not to be ideal at the end. It was to live its life, bring to mind something emerging, something infinite. It is an aura of shape mystery that is the biggest advantage of this ethanol fireplace. Heat radiating Cocoon body combines extraordinary strength of a stone and the delicacy and lightness of the metamorphosing cocoon shape. This demonstrates the designer's talent and sensitivity, which leaves us, users, with a personal interpretation and shape evaluation. It is a kind of sculpture performed at an individual request, now then unique for each user separately.
photo COCOON