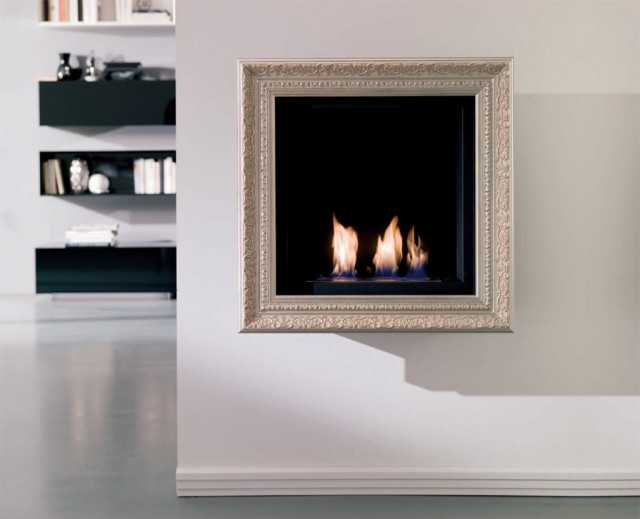 We cannot imagine the interiors, especially those decorated in a classic style, without a single picture hanging on the wall. However, not always we can find an image that will impress and satisfy us completely. It may even happen that the picture frame is more interesting and decorative than the image itself. Therefore, Ozzio Design decided to use this fact by designing the bio fireplaces with the marking X070.
This bio fireplace just like the traditional image is designed to be hung on the wall and has an interesting, stylish and "carved" frame made of steel, inside which, instead of a flat picture, true three-dimensional fire is sparkling.
This bio fireplace can be particularly recommended to the art lovers who will have this unique work of art at home. A moving picture of a sparkling fire will please the eye and drew attention of the connoisseurs sensitive to one painterly capture of the moment.
Technical data:
Dimensions: 24 cm x 71 cm x 71cm
Weight: 20 kg
The price of this bio fireplace is L 981,00.
photo: OZZIO DESIGN