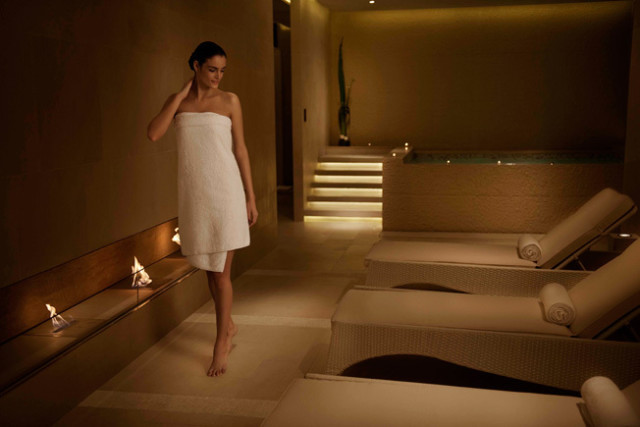 From the very beginning, when human sparks the fire from two stones, its flames are always following people in different moments of life. Lighting up rooms, preparing food, making pleasaurable a lot of moments. 
Bio fireplaces are the modern emanation of fire, we appreciate them not only for their decorative and practical level, bu also for the relaxing attributes. The fire is following us during the summer campfires and it's pleasantly warming up during the winter nights.
Thanks to ecological fires we can spend much time near the fire. Its relaxing action calms us down and soothes our nerves after exhausting working day. It allowed to stay ahead, recharge with the positive energy and regenerate for new challenges.
During the fuel combustion the steam is producing, which perfectly and pleasantly moisturizes the room. Steam joined with the aroma oils creates pleasant smell. Thanks to that we can have the real aromatherapy in the household. It is a perfect way to have a rest with the favourite book, good film or spend time with friends.
Thanks to the simple use of this device, we get full relax. The product does not leave any ash, soot and there is no need to clean it. Bioethanol fuel combusts in a few hours and doesn't required any additional control. Bio fire has the function of self-extinguishing, what protects from the fire danger. It is very important, especially when we want to relax and forget about the rest of the world just for a moment.
photo: ECOSMART FIRE